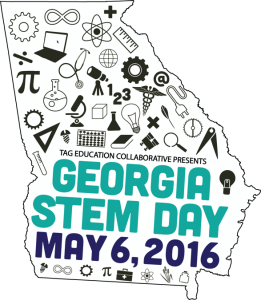 Friday, May 6 was Georgia STEM day for students who are interested in science, technology, engineering and math-related careers.
My friend, Andy Piper; my youngest daughter, Hannah; and I were honored to provide a talks and Tableau training to middle school students at Louise Radloff Middle School. 
I've taught a lot of people to use Tableau, but they are generally over 21 years old. Teaching a group of kids was eye-opening. Some were bold, others a little tentative, but they all seemed to enjoy creating visualizations.
My daughter, Hannah, is graduating as her class valedictorian and plans to attend Georgia Tech to study math. Her talk generated questions related to studying, boys and college. My favorite moment was when a student asked, "How can I get a job doing this?"
Thank you to Linda Hutchinson of S2R for inviting us to participate!
Below is my slide deck from the presentation:

Add Comment
Check out photos from the event on the S2R Facebook page.